In this article, we'll introduce the 2022 autumn new release items from 10 of the most popular brands.
1. Addiction

Overlapping the timeless charm that will be loved forever with your personality, to a new dimension of beauty.


Addiction The Eyeshadow Palette, all 11 colors, released on August 5th.

An eyeshadow palette that projects a beautiful story that has been passed down through the ages. With a soft texture like velvet and a transparent feeling that melts into the skin, it gives you a unique nuance. You can use it freely whether you use all 4 colors or finish with only 2 colors. Enjoy the basic colors of various textures of sparkle, matte and pearl.


Addiction The Matte Lip Liquid New 3 Colors, released on August 5th.
・ 019S Warm Apricot Fresh orange like apricot
・ 020S Pure Rosewood Woody warm red brown
・ 021S Bitter Walnut Walnut brown with depth and a sense of omission


Addiction Lip Primer UV SPF25 / PA ++

A lip primer that fits your lips with an ultra-thin film and enhances the finish of your lip color. Smoothly smoothes unevenness such as vertical wrinkles and supports beautiful and uniform color development of lip color. The matte lip liquid-like powdery texture fits perfectly. Contains 8 kinds of organic plant-derived ingredients, moisturizing function and UV care function to protect lips all day long.

2. Amplitude

The theme of Autumn in Amplitude is not only cute but also "adult pink".
Feminine and cute, at the same time pursuing the further charm of pink that brings youthfulness. Inspired by the actresses of the 1960s, who convey timeless sophistication. It will be released on August 3, 2022 (Wednesday).


Amplitude Conspicuous Eyes 5 new colors.

An eye palette that brings out a variety of expressions with "color x pink" and "three different textures". Three colors with different textures and each "transparent feeling" create a sophisticated pink eye area. Depending on the color, you can enjoy various atmospheres from cute to sexy to modern.


Amplitude Conspicuous Cheeks 2 new colors.

By applying the gentle pink highlight on the upper row to the entire cheek first, it brings a complexion that blends into the skin, expressing calmness and warmth. By layering the lower natural skin-colored cheeks on the high cheeks, you can express a unique "transparent feeling" and make the skeleton stand out naturally. Along with the elegance and gorgeousness of an adult's face, the finish has a nuance that makes you feel the strength of your will.


Amplitude Conspicuous Creamy Lips 3 New Colors.

Lips that create sexy lips with an elegant shine and a wet luster. The pure color gives the lips a presence and gives a luxurious impression. By changing the type of pearls, such as red polarized pearls for pure pink and silver glass pearls for cosmos pink, the three colors of the same pink have different facial expressions that draw three female figures.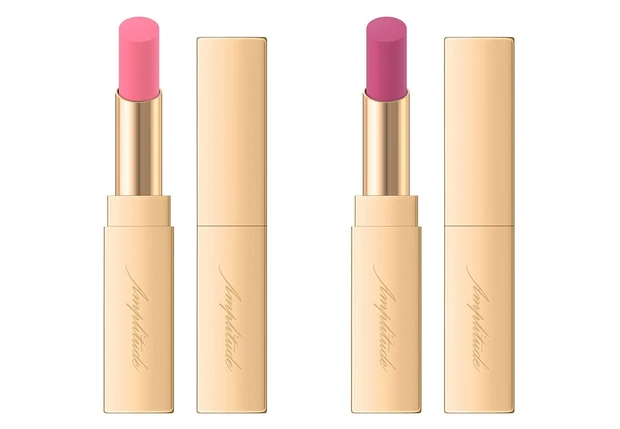 Amplitude Conspicus Matte Lips 2 new colors.

Matte Lips has high brightness and saturation, dyes the lips vividly, and makes the existence itself look bright and gorgeous. An item that expresses elegant femininity and cuteness and creates an atmosphere like an actress in the 1960s.
3. Celvoke

Celvoke 's autumn theme is "butterfly effect". The make-up centered on eye make-up expresses the presence full of vitality, which is the starting point of the vibration that will move the future. The first release, which will be released on July 22nd (Friday), features many red nuance items that show and hide strength and femininity. And the second release will be on August 5th.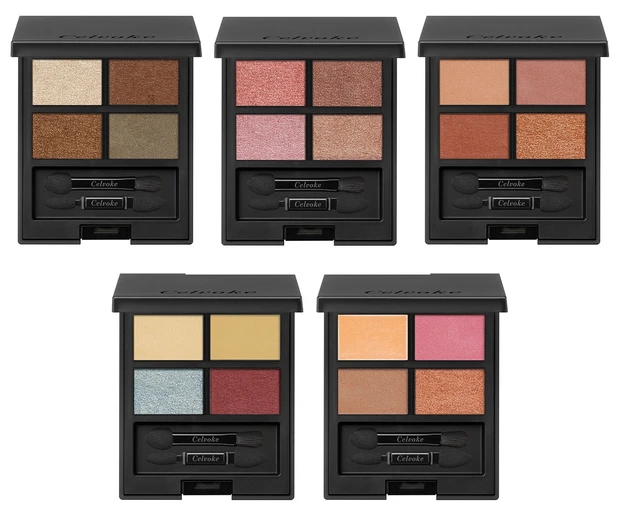 Celvoke Vatic Eye Palette All 5 colors.

An eyeshadow palette that combines four colors with a texture that creates a sophisticated mode impression on any eye. In particular, 03, which is an evolution of "terracotta," which can be said to be the icon of Celvoke.


Celvoke Vatic Eyes (Shiny Color) All 3 colors.

Shiny color that gives off a transparent color and brilliance. It is a color with plenty of glitter that shines as if the grains of light spring out from the back. The three-dimensional effect of the eyes is subtly and beautifully emphasized.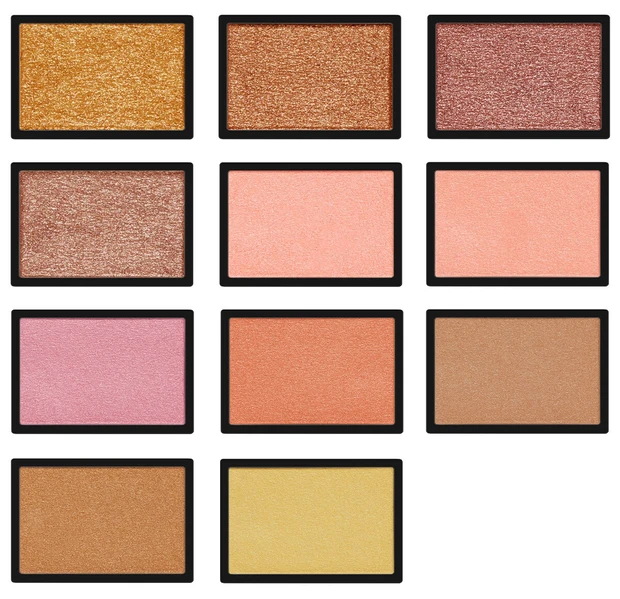 Celvoke Vatic Eyes (Main Color) All 11 colors.

Color your eyelids and decide on the impression of your eyes with the main color that blends in vividly without floating. Even if you finish it with a single color, you can achieve beautiful color, three-dimensional effect, and depth.


Celvoke Vatic Eyes (Deep Color) All 3 colors.
The tightening color that emphasizes the shadows and gives the eyes an attractive force, balances the depth and the sense of omission in the eyes, and emphasizes the three-dimensional effect. For a casual finish that blends into the eyelids and gently adds shadows.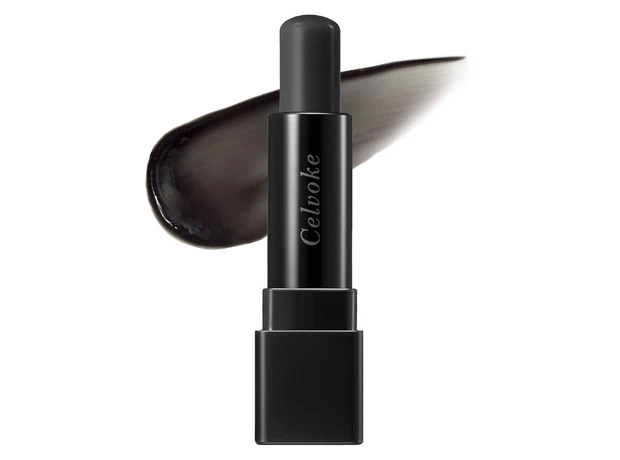 Celvoke Lip Primer 01.

A lip base that uses 99% of naturally derived ingredients to care for dryness and roughness of the lips, while giving a "matte or more and less glossy" texture that does not interfere with the lipstick that is applied later. The vegetable oil melts and penetrates into the wrinkles of the lips, sticking to the surface and preventing it from drying out. See-through black suppresses the redness of the lips for a modal nuance.

Celvoke Enrapture Rush 05.
From mascara, which is popular for its exquisite color that gives depth to the eyes, a new color with red nuances has appeared. The color is nuanced in red filled with energy that springs up from the back, creating strength and sensuality that can be seen and hidden every time you blink. The compact brush fits perfectly on the inner and outer corners of the eyes. It is also a nice point that it is resistant to water, sweat and sebum. It can be easily removed with hot water.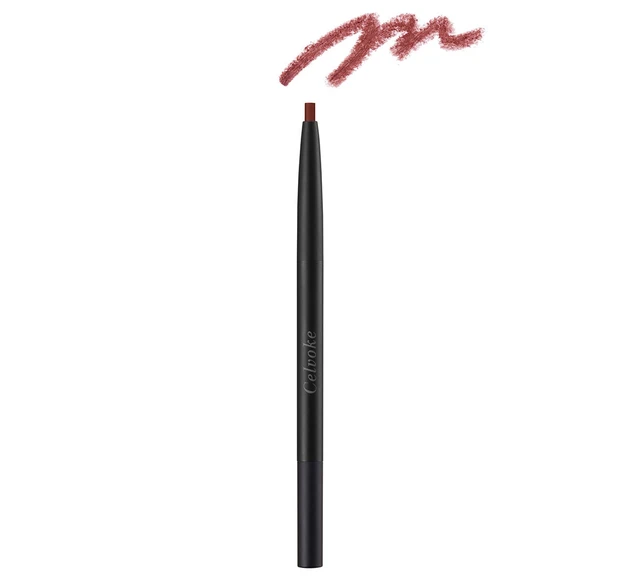 Celvoke Sureness Eyeliner Pencil 15.
A popular eyeliner with an exquisite thickness and moderate softness that fits into the lower eyelid line. 
The new color, Red Last, is a deep red with a ruddy sensation that gives an edgy impression while being familiar to the eyes without floating from the skin. 
An excellent item that is both easy to draw and hard to bleed, and also achieves high color development.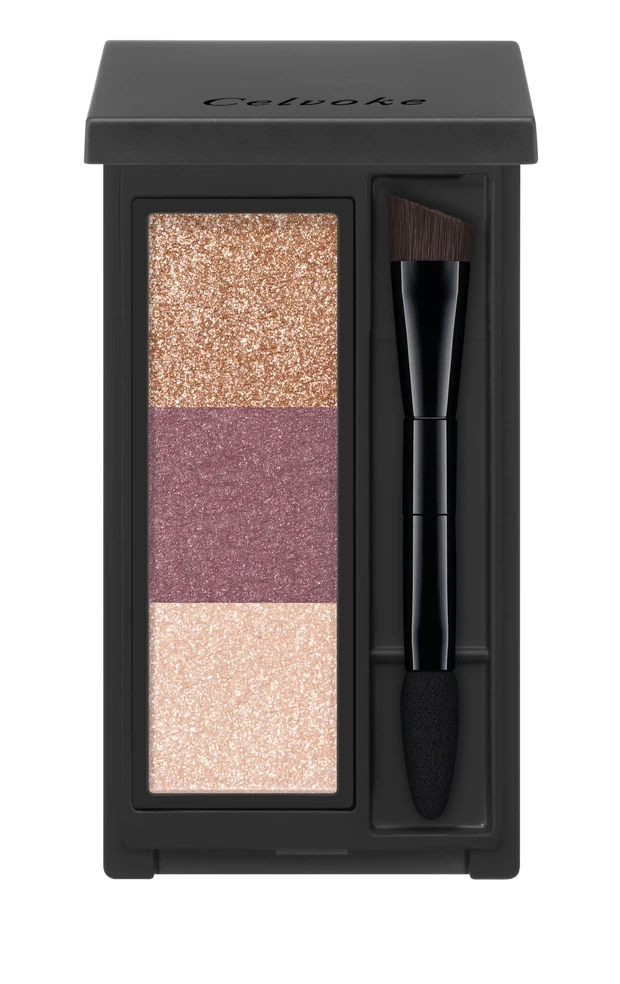 Celvoke Indicate Eyebrow Powder 08
Introducing a new color, Plum Brown, to the popular eyebrow powder.

 

An exquisite color that combines strength and softness, with red nuanced purple and gold brown.

 

By daring to mix a lot of powder, it spreads even from the top of the hair and the color adheres beautifully.

 

For soft and natural eyebrows with a casual presence.
4. Elegance
The autumn theme of elegance is "Retro Shock!". Introducing new products and new colors of popular items created by updating the charm of sleeping in retro. It will be released on August 18, 2022 (Thursday).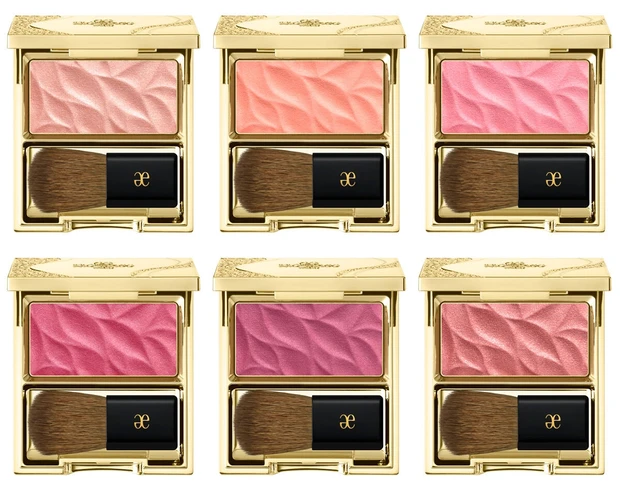 Elegance Karandu Face New 5 colors, 1 limited color.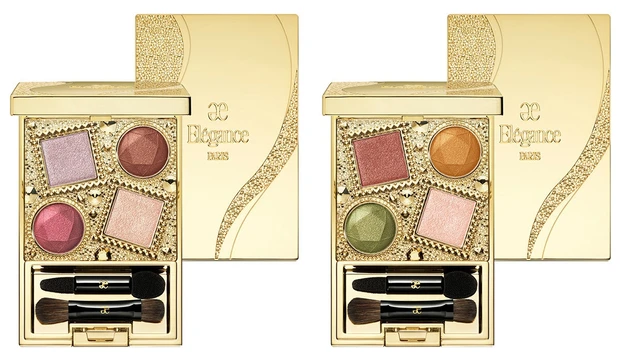 Elegance Nouvelle Eyes 2 new types.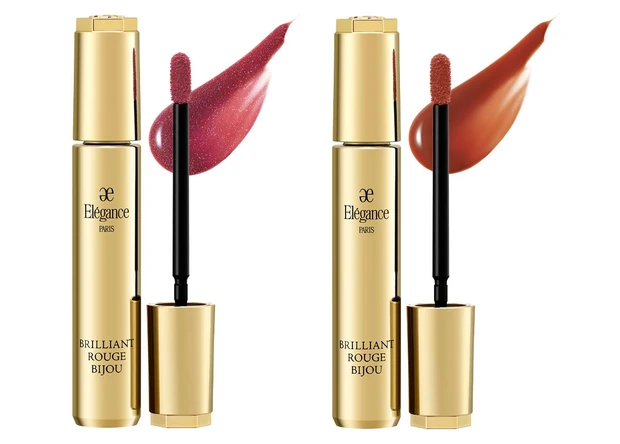 Elegance Brilliant Rouge Bijou New 2 colors.
5. Etvos
"ETVOS" in the fall and winter of 2022 is a collection with chic essence / mauve color for warm makeup. Released on August 3rd.
Mineral classy shadow - Glitter mauve
A pink mauve palette with soft vintage nuances.

The depth of the eyes is created by the beautifully calculated contrast between the slightly sepia-like gradation and the glitter that does not hesitate to sparkle.
Etvos Mineral Smooth Liquid Eyeliner 2 colors.
Uses Kishu Bincho charcoal ink, which is resistant to pigmentation. The soft matte finish naturally emphasizes the eyes.
Apricot brown is an orange-like brown that gives a bright impression to your eyes.
Pink Greige adds warm pink to Greige that subtly enhances the impression of the eyes.
Etvos Mineral multi-powder 2 colors, Mauve beige Limited / Woody
Brown Limited.
A slightly semi-matte monochromatic powder that can be used for multiple functions from the eyes to the cheeks and lips.
Mauve beige is a gentle sepia color that mixes the gentleness of beige with the ennui of mauve.
Woody brown is a dark brown that is familiar to the skin while impressing the depth.
Etvos Mineral Sheer Matt Rouge 3 colors, Plum PinkLimited /Baked brown /Santerracotta.
With a semi-matte texture that is transparent to sheer, a new mineral rouge that develops a moist color is born.
If you trace your lips with a thick core, you can make your face even more pure with a single coat, and the more you layer it, the more elegant it will look.
Plum pink is a ruddy pink that seems to be dyed at body temperature.
Baked brown is a bittersweet soft brown.
San Terracotta is a terracotta orange that charges your smile.  
6. Lunasol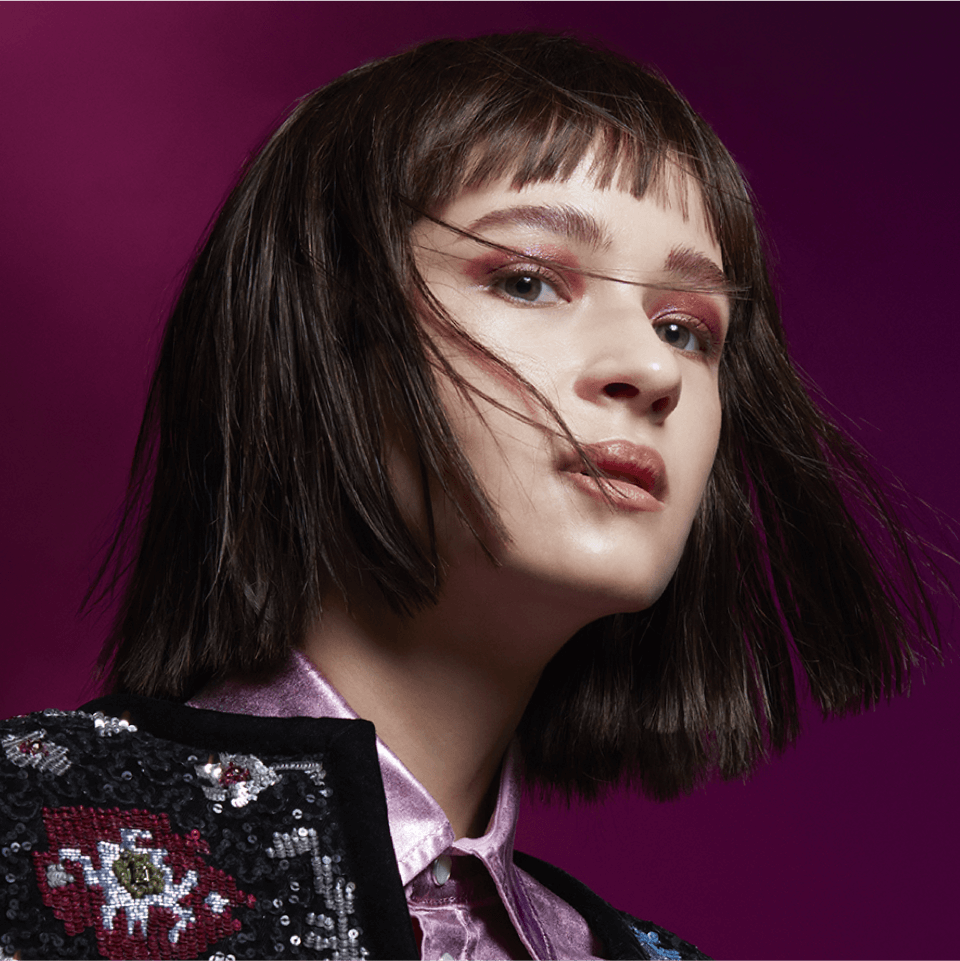 In the fall of Lunasol , entitled "Tempting Fruits", two lines with the image of fascinating fruits will appear. The first is a lineup of pink nuances inspired by the fruit of a pomegranate named "Pink Pomegranate". In addition, "Mellow Quince" is an image of the soft yellow fruit, quince. A variety of cute adult colors that are slightly sweet and elegantly colored. Limited release on July 15, 2022 (Friday).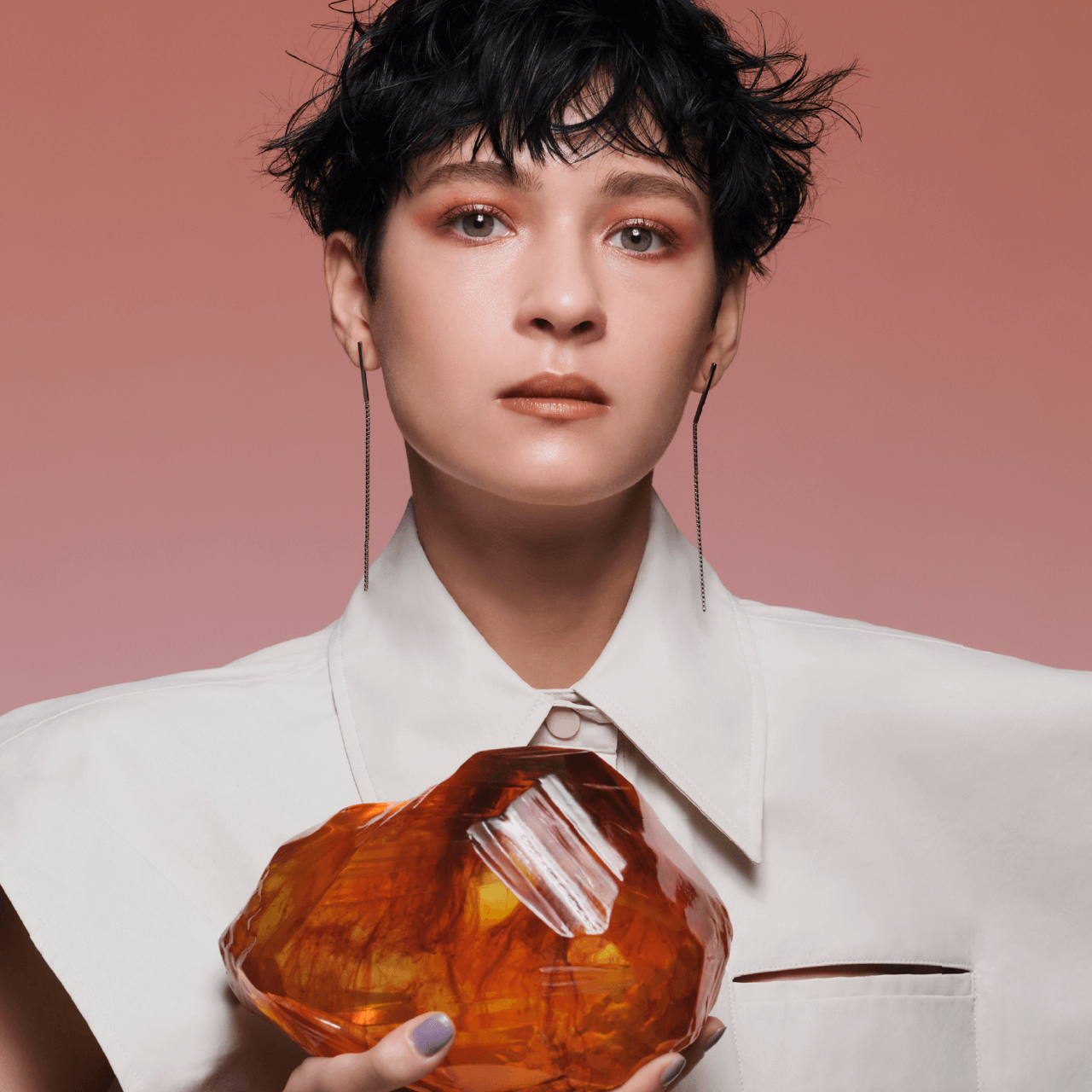 In Lunasol 's new autumn products, a collection that expresses the mysterious colors and brilliance of natural stones is now available. Be sure to check out the high-quality colors such as the limited edition colors of the popular "Eye Coloration". Released on September 16, 2022 (Friday).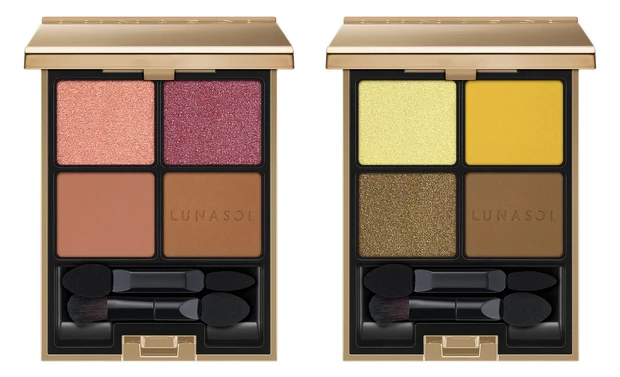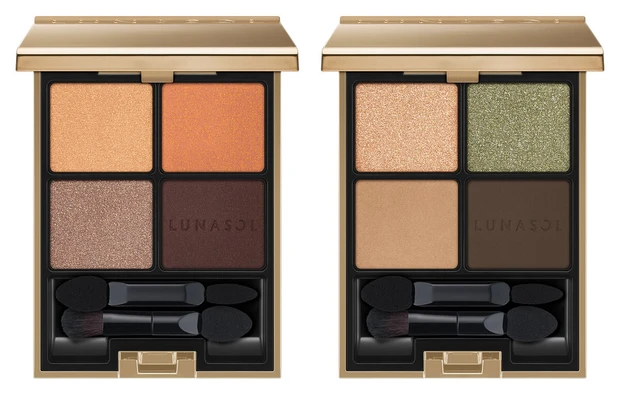 Lunasol Eye Coloration.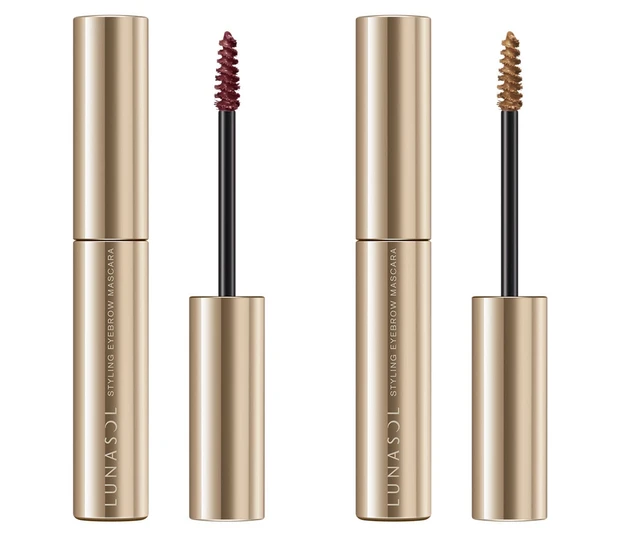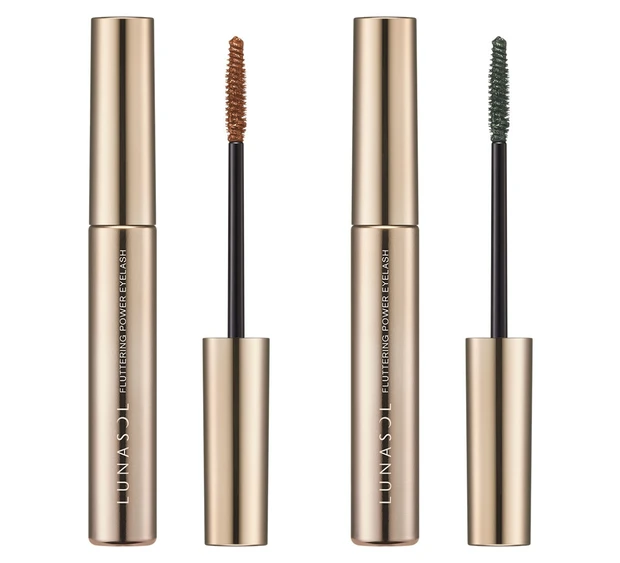 Lunasol Styling Eyebrow Mascara.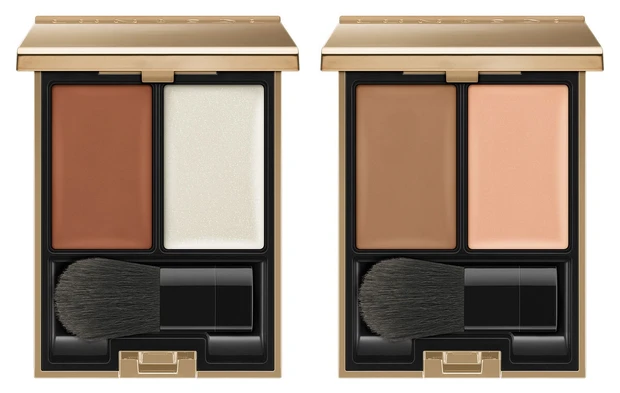 Glow Blush Limited 2 types.
7. MiMC

"MiMC" in the fall and winter of 2022 is a collection with the image of "the season of fruit" / rich colors and a mysterious look. The new collection will be released on August 2nd.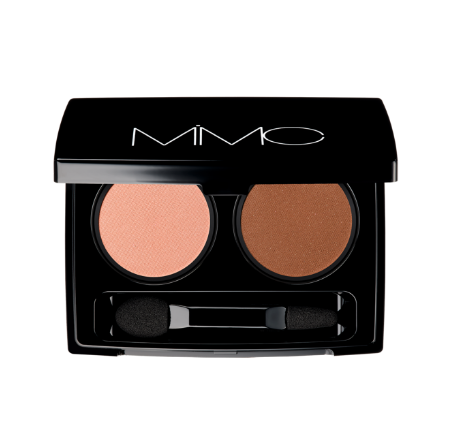 MiMC Bio Moisture Shadow 1 color. 
Semi-matte and transparent peach beige and orange-brown that blends well with the skin.

 

Bright and three-dimensional shadows create a sense of omission.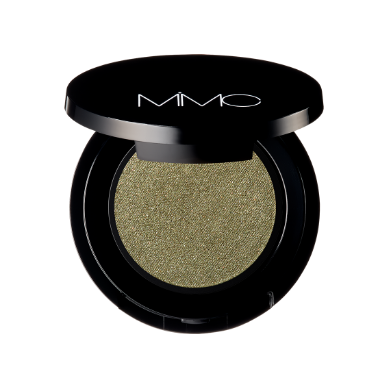 MiMC Mineral smooth shadow.

Coloring that makes you make up with light by stealing glittering glitter. Smooth like a mousse, it adheres perfectly to the skin and shines beautifully.
MiMC Mineral Smudge Eyeliner.
Smoky gray with delicate brilliance and transparency creates a cool and attractive atmosphere. You can enjoy a wide range of expressions such as the eyes with a sense of mode by layering.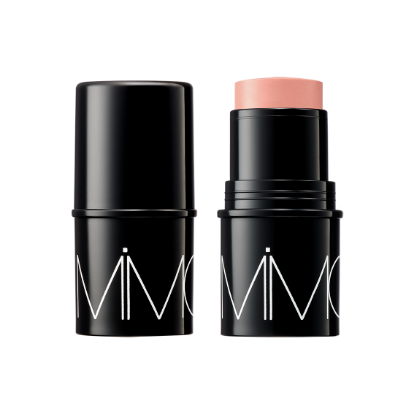 MiMC Mineral Stick Cheek.
A transparent nude pink with delicate gold pearls that creates a natural three-dimensional effect and complexion.

 

For dull covers, highlights, eye bases, and lips.
8. RMK
RMK's autumn collection has already been lifted. Under the theme of "Obscure Temptation", the exquisite sex appeal between adults and children is expressed centering on the contrast in Burgundy. All 14 items of 6 items including limited quantity items will be released on August 5, 2022 (Friday).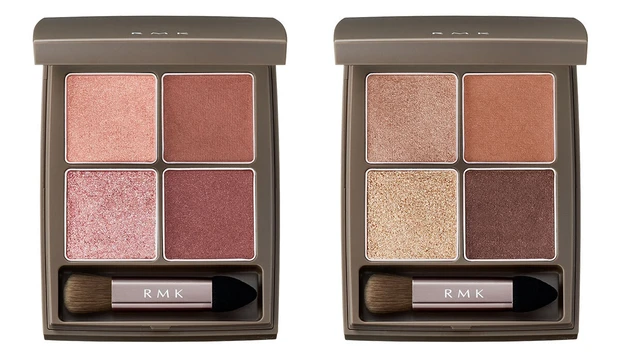 RMK Obscure Temptation Eyeshadow Palette, 2 colors.
An eyeshadow palette with three textures: matte, shiny, and shimmer.

 
All four autumn colors that give off a naive sensuality are protagonists.

 
It goes well with any combination and features a thin film finish that does not feel thick even when stacked.

 
No. 01 is set with a rose color centered on burgundy.

 
No. 02 is a combination of warm and cool colors that creates depth in beige, which tends to be flat.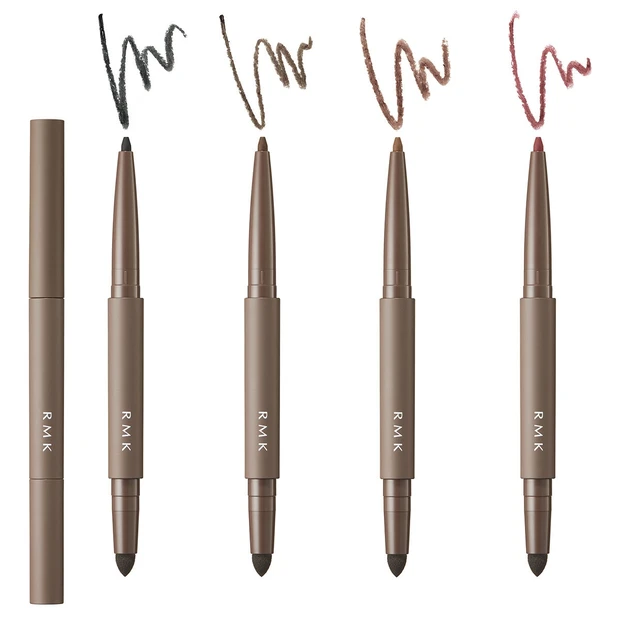 RMK Eye Defining Pencil.

Introducing a new color-designed eye pencil that brings you the feeling of drawing and the exquisite mood. Easy-to-draw gel oil formula, with clear lines and smudges. With a dense and matte color, it fits smoothly around the eyes. No. 01 is black like ink that is particular about the depth of black. No. 02 is neutral brown. No. 03 is a mauve brown with a faint purple feel. No. 04 is a highly saturated burgundy red.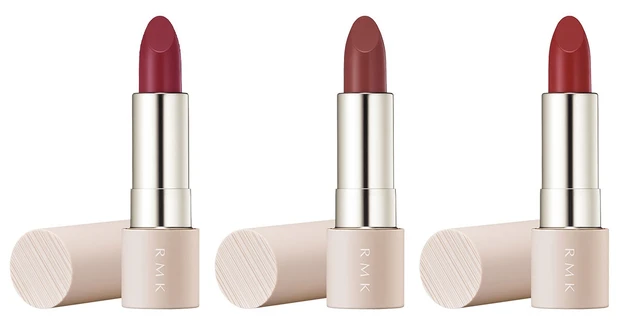 RMK The Lip Color, 3 limited colors.
Three limited edition colors are available from "RMK The Lipcolor", which is a perfect balance of oil and clear powder to create a raw luster. EX-01 is a magenta color with fresh berry nuances. EX-02 is brown with burgundy that leads to adult mode. EX-03 is a burgundy that suits any skin color.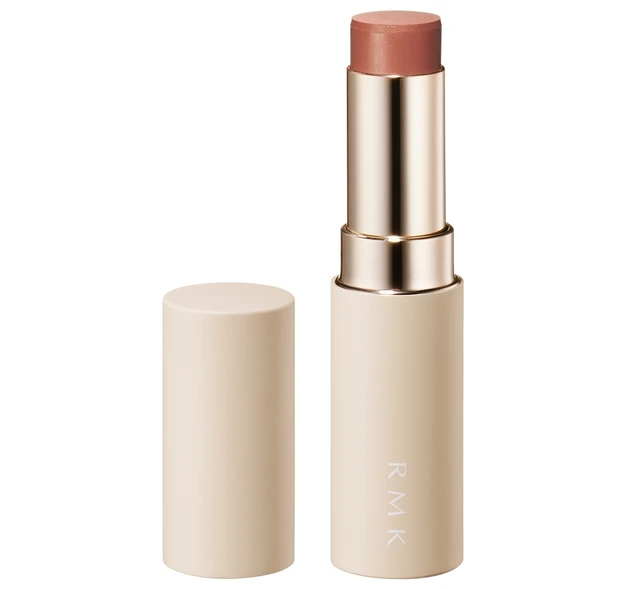 The color sticks that can be used as highlighters, cheeks, and eye shadows are available in a limited edition in a calm beige color. 
The fresh color that makes you feel uplifted from the inside and the wet luster of gold pearls lead to a sensual skin impression.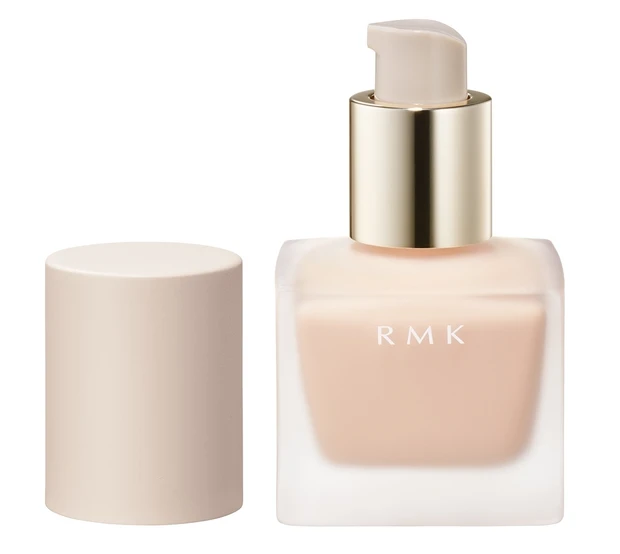 RMK Makeup Base Limited Edition All 1 color.
A make-up base that softly tones up and removes dullness. The light beige tone texture contains fine gold and red pearls. Gives a slightly ruddy skin while giving it a wet luster.
9. Suqqu
SUQQU's new collection, which expresses the dynamic feeling of autumn, will be unveiled. The delicate and emotional colors unique to SUQQU will surely increase the enjoyment of autumn makeup! Introducing all items released on July 22, 2022 (Friday).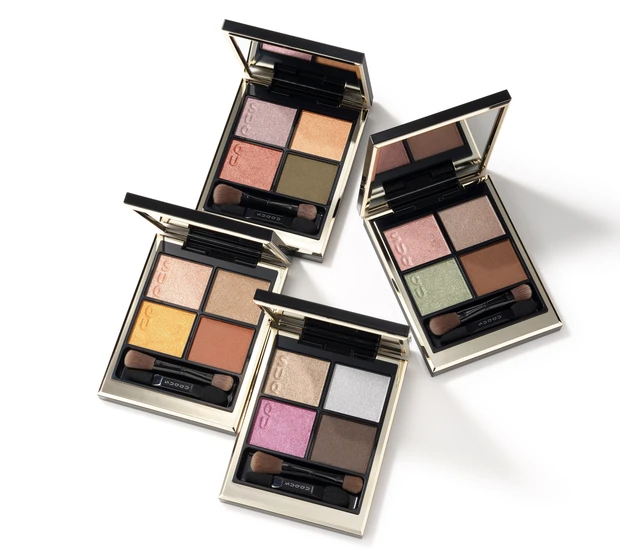 SUQQU Signature Color Eyes 4 new colors.
An eyeshadow palette that expresses the autumn scenery dyed in vibrant colors with rich deep colors and rich brilliance.

 

The limited color No. 117 is a color matching that is finished in a mode that sets polarized green pearl, pale pink pearl, reddish brown, and khaki.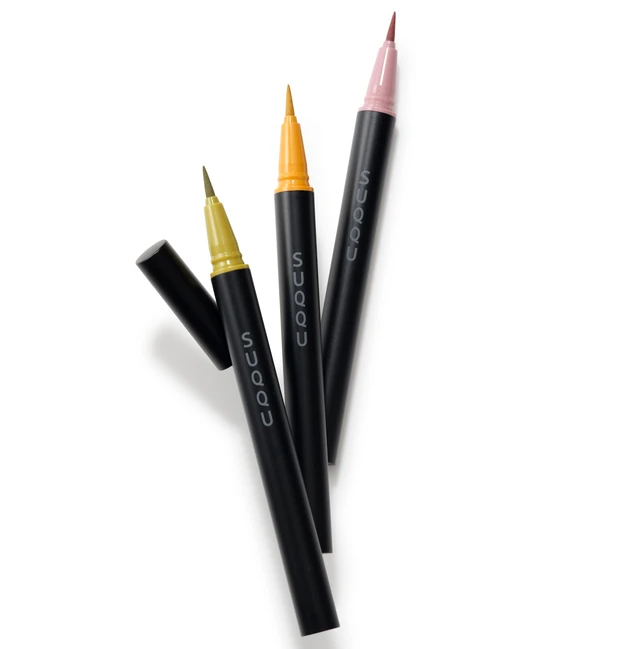 SUQQU Nuance Eyeliner.
Introducing three autumn-like limited-edition eyeliners with exquisite fashionable colors. Just by subtly sneaking into the corners of the eyes, it impresses with a melancholy look.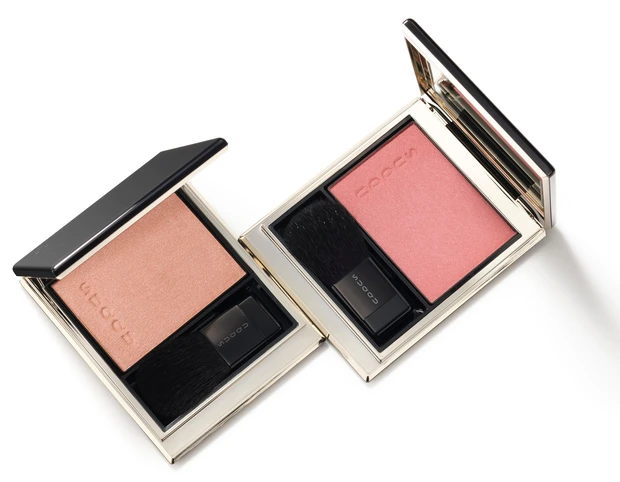 SUQQU Melting Powder Blush.
Two new colors are available on the cheeks that blend well with the skin and bleed the cheeks. Innocent beige and deep rich red enhance the skeleton and make the cheeks vibrant.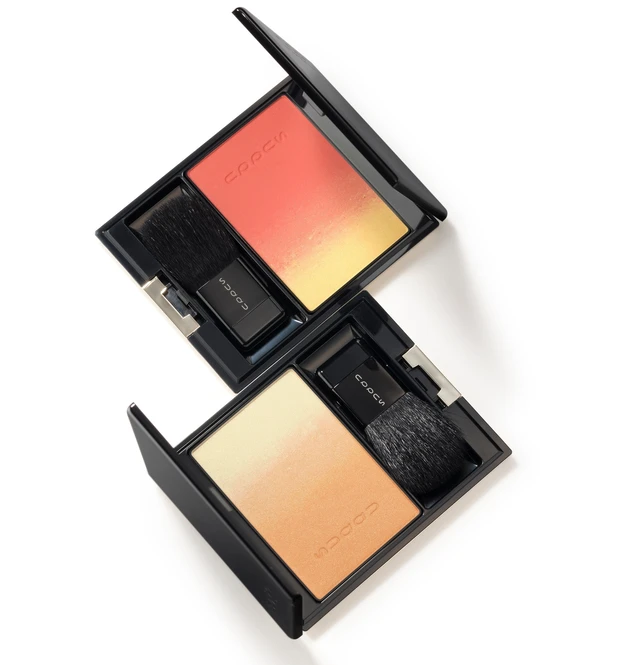 SUQQU Pure Color Blush.
A set of cheeks and highlights that gives you a complexion that looks like it is colored from the inside with high-purity coloring and luster. Introducing two limited-edition colors that express the arrival of the cold with bright autumn leaves.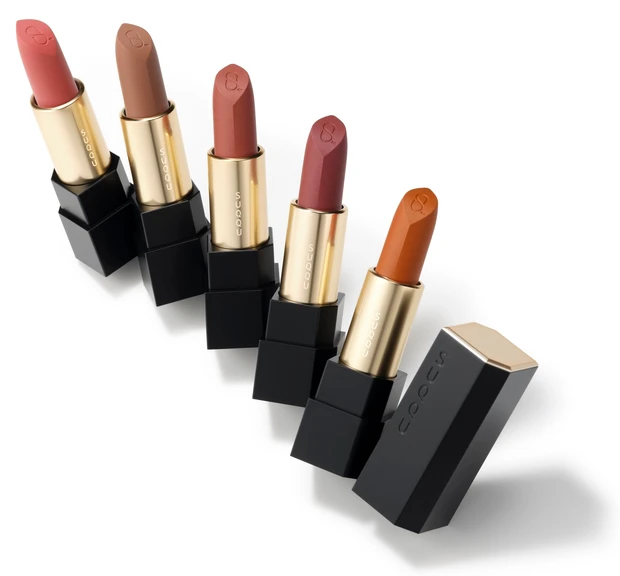 SUQQU Shear Matte Lipstick Set.
A lipstick with a gentle matte feel and an impressive deep hue. The limited edition color, which contains gold pearls and silver pearls, brings out the complexion of the lips with a delicate sparkle.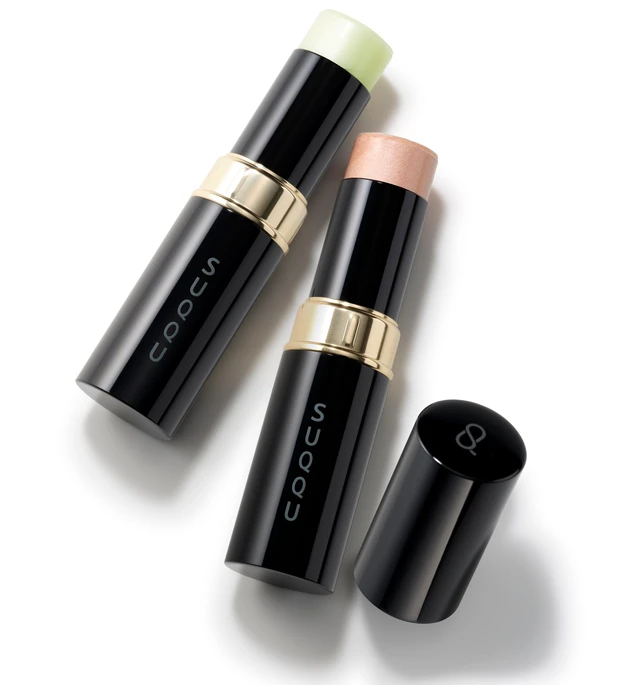 SUQQU Glow Highlighter.
The highlighter, which blends smoothly into dry autumn skin, delivers transparency and complexion to the skin with delicate pearls and nuance colors. It is also an ant to add luster by adding it to the base or layering it at the end of makeup.
10. Three
THREE's autumn collection, which will release the 1st line on August 3, 2022 (Wednesday) and the 2nd line on September 7 (Wednesday), is based on the image of overlapping sounds that reverberate comfortably.

 

Check out items such as limited eye palettes, highlighters, and new color lips are coming out one after another.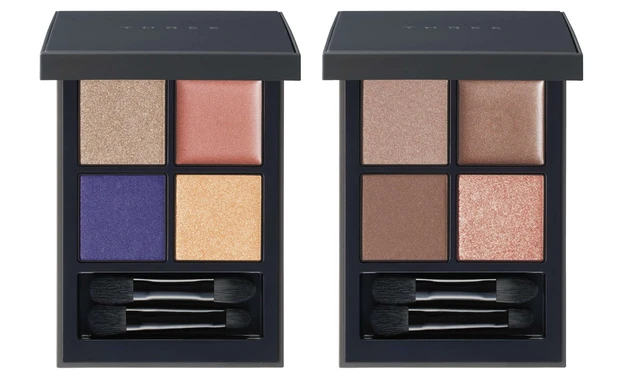 THREE Dimensional Vision Eye Palette.
By sneaking in bright pearls and grayish pearls, we add subtle sensuality and shadows to the eyelids, and the harmony of color, light, and texture realizes innumerable finishes.

 

You can use it in one color, or you can use it repeatedly to create your own color.
X03(Right) Released on Aug 3rd, 2022.
X02(Left) will be released will be released on Wednesday, September 7, 2022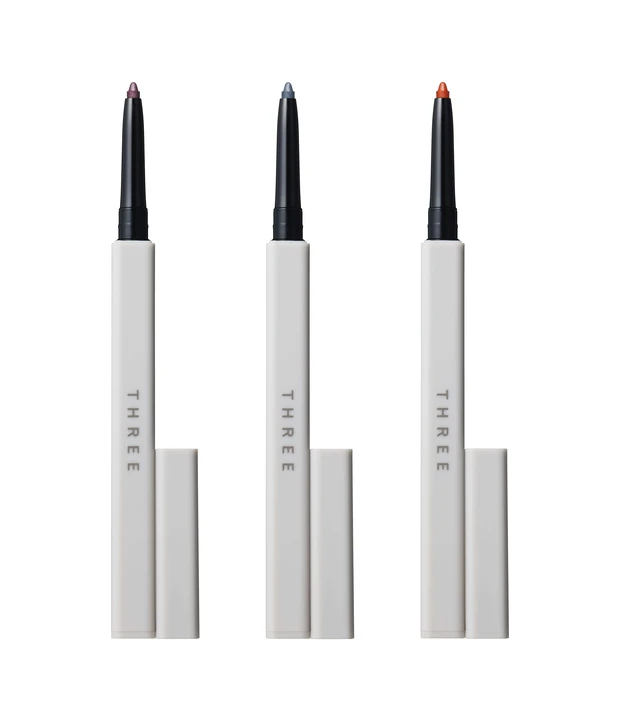 THREE Sonic Inspiration Eyeliner All 3 colors.
A pay-out eyeliner that pursues ease of drawing.

 

Although it is smooth to draw, the color is firmly applied without slipping, and ultra-fine lines can be freely arranged.

 

An essence with a casual pearly feel that enhances the impression of your eyes.
X01 and X03 (left and right) will be released on Wednesday, August 3, 
2022
X02 (middle) will be released on September 7, 2014 (Wednesday)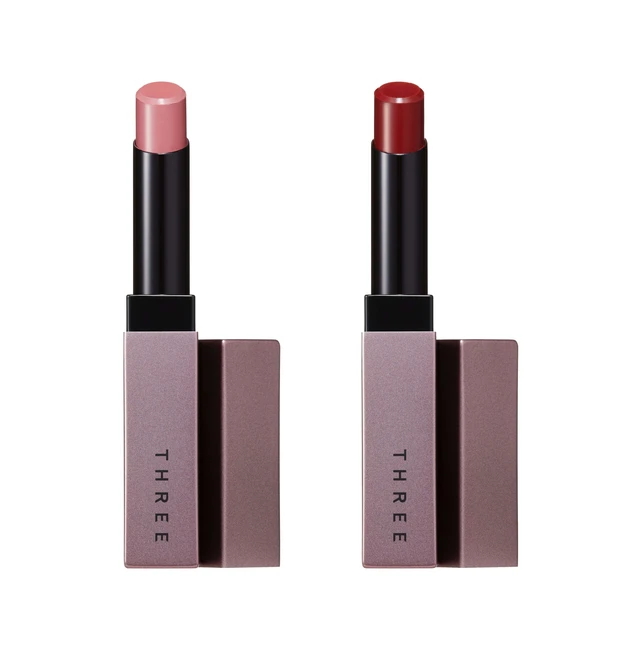 THREE Rising Spirit Trip Glow All 2 colors.
With an exquisite close contact, it integrates with the lips for a fresh finish that seems to be moisturized from the inside. By blending fresh luster, vivid color, and the natural redness of the lips, it changes to the original color of the person.
09 (right) will be released on Wednesday, August 3, 2022
08 (left) will be released on Wednesday, September 7, 2022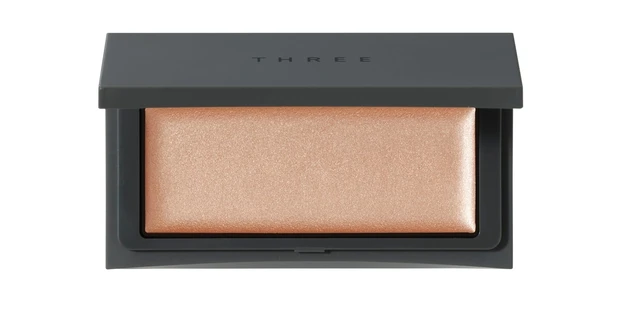 THREE Reflect Glow All 1 color.
With a creamy texture, it melts into the skin and at the same time changes into a smooth powder, creating a beautiful bare skin feeling. By collecting light and applying it to the part you want to look high, you can add a three-dimensional effect and create a glossy feeling that overflows from the inside of the skin.
X01 Yellow Gold (Limited Color) r
eleased on August 3, 2022 (Wednesday).
Pictures and instruction are from online resources.